Pinnacle Hip Implant Problems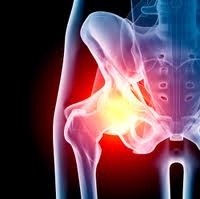 For many years DePuy has been the leader of surgical innovations, developing new products and techniques that change the lives of their patient's. Launched at 2001, their product the Pinnacle Hip Replacement System aimed to provide solution to pelvic diseases and hip pains. However, since the release to the market, DePuy has been receiving reports claiming of different hip problems against the product. Just last year, this manufacturer, which is a unit of Johnson & Johnson, finally recalled its DePuy ASR XL Acetabular Hip Replacement System after reports of device failure. Now, the Pinnacle Hip System is said to take the same fate and restitution might be available for those harmed by this device soon. In fact, new hip replacementreports are said to reflect a recall.

Reports have it that the recipients of the Pinnacle Hip Solution manifest certain signs of device failure. Some reports are of the unexplained hip pain years after the primary hip repair. Hip pain may indicate a problem with the implant and DePuy pinnacle patients need to see their doctor to prevent further hip damage and as well as unnecessary hip pains.

DePuy Pinnacle hip replacement is a metal-on-metal device where it has a "ball", a femoral head, and a "socket", a metal liner in the acetabular cup. As the two metals constantly rub against each other, friction scrape off particles of metallic ions that accumulate in the surrounding tissue. This is known as metallosis or metal poisoning which may further complicate as particles of metallic ions are carried to the blood vessels. Metallosis or metal poisoning is thought to comprise most of the 1,300 reports brought by Pinnacle patients since the device was approved.

As some hip components loosen, they migrate or snap free of the hipbone, also known as the acetabulum. Hip implant loosening is a common complication as a result of the failure of ASR models and now DePuyPinnacle is closely observed for the same problem.

Hip replacement patients are aware of probably the most painful complication which is the dislocation of the implanted system. The "ball" could break free of the "socket" of the hip implant and when this happens, hip replacement dislocation occurs. As for the Pinnacle implant, reports are still being gathered to see if the product, just like the ASR models, is prone to implant dislocation.

A defective medical device is a major factor for a recall to happen. However, people can still file for a lawsuit against manufacturers just like how some people are filing for a DePuy Pinnacle Lawsuit.